About Everlight Trade Co., Ltd
We are a China-based export company focus on manufacturing baseball caps, hats, aprons, and other products. Back in 2005, we started the business by selling baseball caps. We were growing fast in the last decade. Up to now, we are the biggest exporter of baseball hats in our province regarding the quantities. Our business extended to various promotional items and outdoor apparel. Our promotional items customers were mainly big importers in Europe and North America. We invested in several factories to better control orders for our customers. For apparel, we set up our own sample-making room in 2010. We also have a printing factory to handle our orders.
Certificate
From the beginning, Everlight started to make all working processes into documents, and strictly doing it according to them. From 2009, because more and more new staff joined in, Everlight kept modifying and improving its working processes. In 2013, all the inner working processes had been almost fixed. We ask WSF for our company to audit us, and we passed the audit at a single time in 2015. In 2018, we passed ISO 14001:2015.
We are proud to announce that even during the "Covid-19 Coronavirus" emergency, EVERLIGHT has successfully passed the audit for the renewal of the quality management systems (ISO 9001) and environment (ISO 14001) certificates.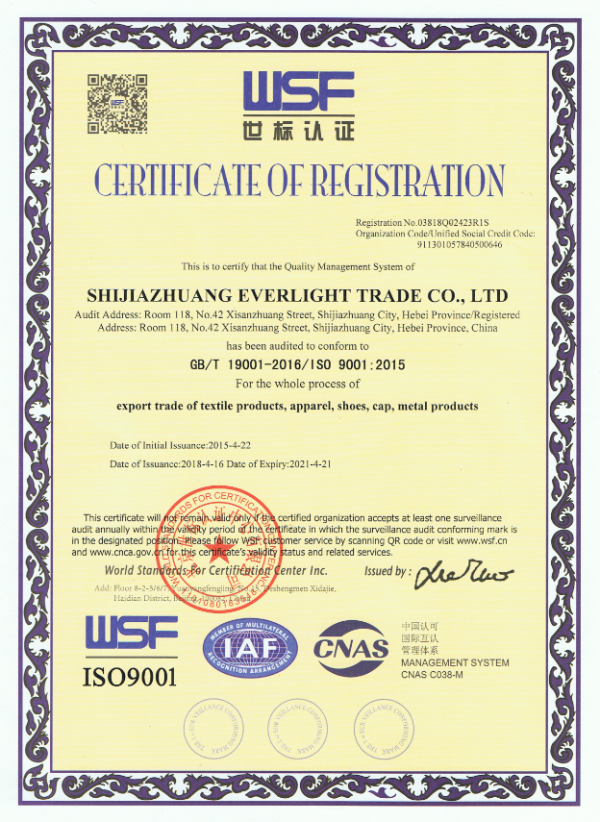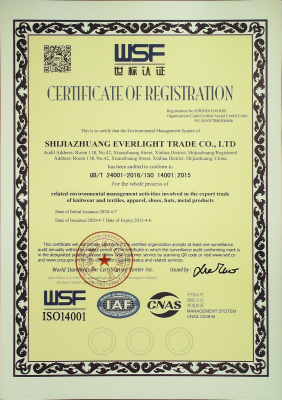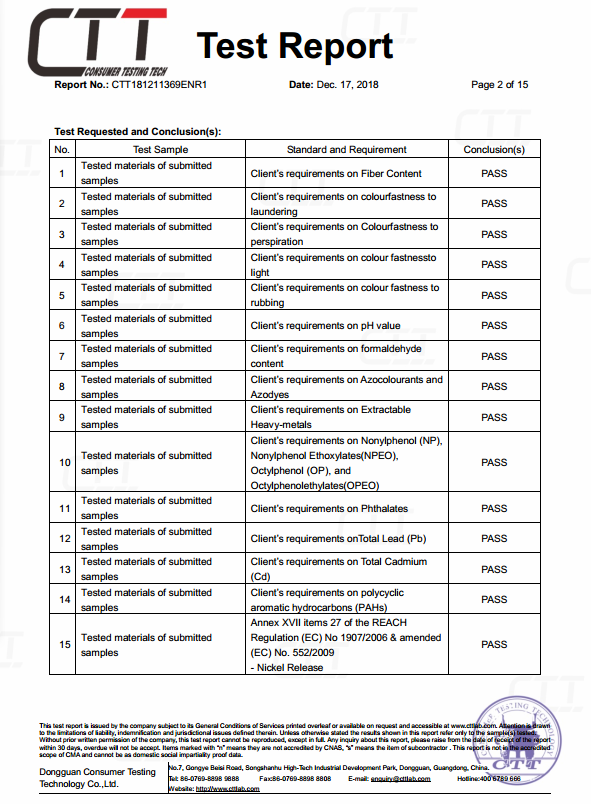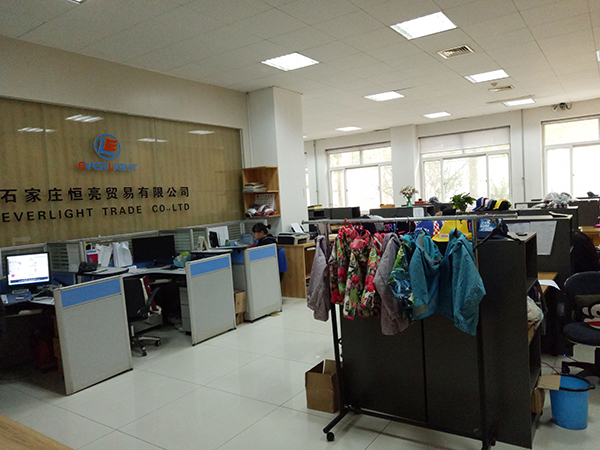 2005.12 Everlight Trade Co., Ltd was registered by selling baseball caps.
2007.1 Moved to a bigger place and started to sell Shoes.
2097.7. Invested in caps factory.
2008.10 Moved to a bigger place and setup Apparel's Sales Department. In the meantime, Promos items had been extended to bags, socks, umbrella, mugs, electronic stuff, drinkware….
2010.  Sample-Making Team was formed for the Apparel Department.
2013. Moved to the current location.
2014. Invested in an apparel factory. The indoor slipper factory passed BSCI certification.
2015. 1 Setup own printing factory.
2015.4 Everlight Trade Co.,ltd got ISO9001-2008 certificate.
2015.10 Our invested headwear factory passed the BSCI test. Everlight got Disney manufacturing authorization.
2017.12 Everlight Sales amount exceeded $10 million
2018.06 We set up an assembly line with a small number of workers, in order to produce high-quality goods.
2019.03 We passed Carrefour manufacturing authorized inspection.
2019.04 We got an ISO14001-2008 certificate.
2019. 10 We got Sedex certification.
2020.7 E-commerce team was setup.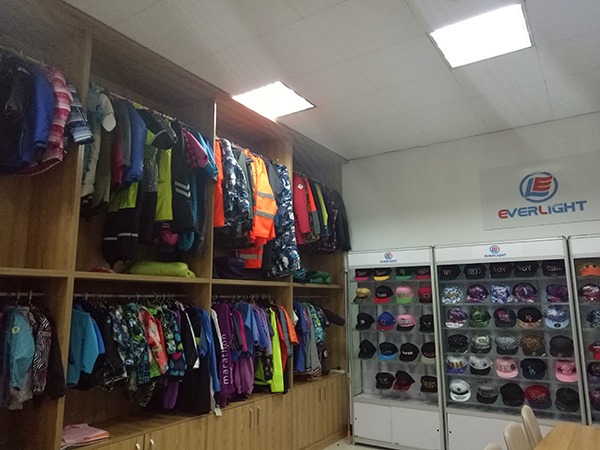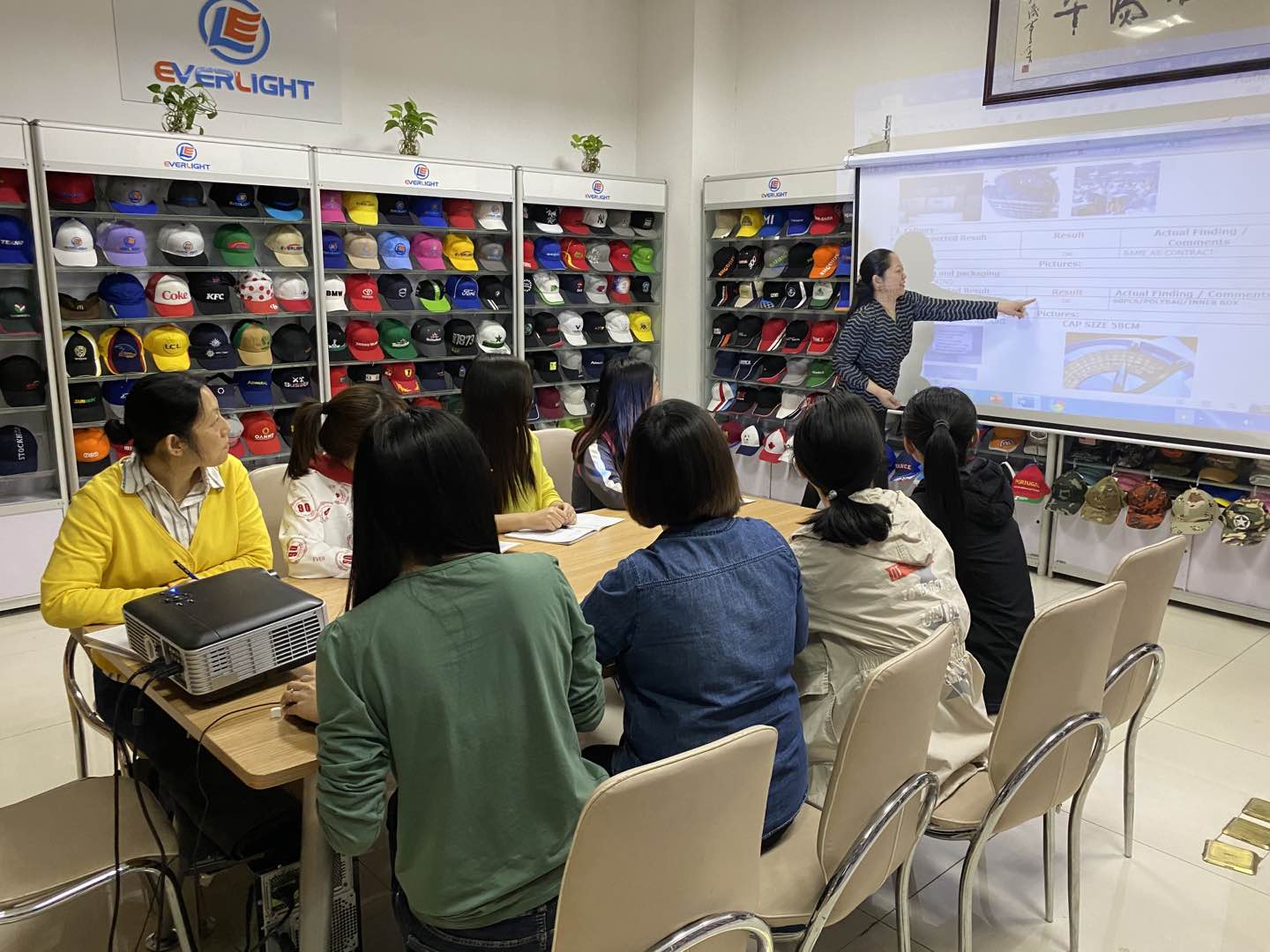 Everlight is your China's office
Everlight – A partner you can rely on!